How do mail-order brides services work?
It takes a lot of professional knowledge to classify two people as compatible based on the filled-out questionnaires, attached photos, and logical thinking, don't you agree? Many years ago, a similar job was done by friends and relatives. And unfortunately, their understanding wasn't always enough. So a man and a woman introduced to each other by parents often spoke of an absolute love disaster. It's a shame because such unpleasant experiences disappointed singles about the whole thing. Sometimes, they even gave up on the search for the special one... Does it sound familiar to you? A dating expert can come to the rescue!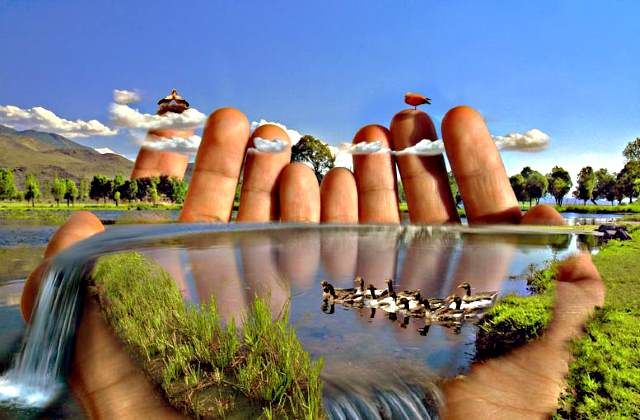 Let's clarify how an average marriage agency works nowadays.
Above all, it's usually called an online matchmaking platform now. The managers of this website support its members in their attempts to find a soulmate, often - by suggesting suitable partners for communication. The searcher indicates which criteria are crucial to them. With the help of this information, an ideal candidate (with a high probability) can be found. Of course, experts only look through the profiles of other members in their catalog.
If you worry now that some strangers will actively take part in your communication with girls - you get the process wrong. Managers merely help to establish contact between potential matches. The rest is up to the love birds.
Yes, first and foremost, marriage agencies offer a platform that enables you to introduce yourself to other members in one way or another. Most commonly, it's done through so-called customer profiles. In addition to photos and personal data such as name, age, occupation, date of birth, etc. - some personal dislikes and the relationships' preferences are highlighted there.
Depending on the website, it is either up to you to contact your favorites yourself, or the website's staff sends you suggestions with possibly appropriate ladies. In both cases, further communication and real-life meetings are solely the responsibility of the profile owner.
Today's matchmaking portals usually charge fees for their services. And it, of course, makes sense to pay the reputable ones. Cooperation with professionals may lead to success. However, there is no guarantee or even an actionable right to mediation...
What is the best country to find a wife?
As we have already mentioned, modern marriage agencies are international. So if you join one of them - your partner search has practically no boundaries. But what is the best country to find a wife, then?
Oh, this question can hardly be answered, sorry. The main reason for it may sound like flattery, but it's true. In many parts of the world, women dream of having a husband from a Western country. In addition, many males from where you come from don't have a problem (financial and psychological) with flying overseas for a romantic meeting with a girl from the Internet. And the personal rendezvous must certainly not be neglected for the ultimate success.
Okay, but what are typical number ones here? Ukraine and Russia are the countries where many young singles register for matchmaking platforms to meet gentlemen from abroad. Actually, the same goes for the other Eastern European lands.
Also, sensual Latinas (for instance, from Brazil or Colombia) easily captivate Western men. Just like exotic Thai women and cheerful Filipinas from Southeast Asia, by the way. The point is - no distance is too far for true love!
Ukrainian mail-order brides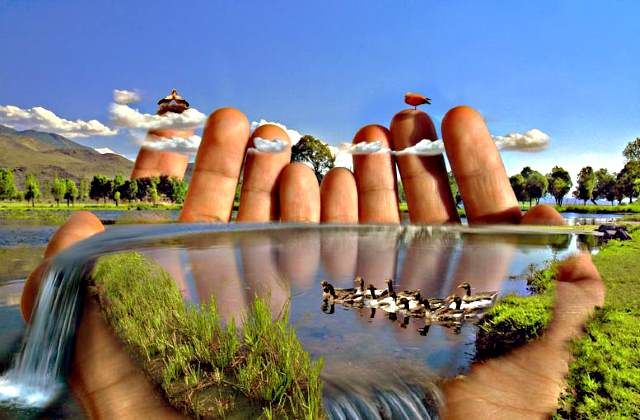 When you finally feel ready to enter into a fulfilling and lasting relationship (maybe even get married), then one of the real mail-order brides from Ukraine is just the thing for you. It's primarily about the traditional understanding of men's and women's roles. The one that enables these ladies to be excellent family mothers and wives.
What is another ground to try your luck in this country?
With a population of 44 million, there is no shortage of females there. According to the latest census from 2021, there are only 86 guys for every 100 ladies. This results in a huge number of single girls who, statistically speaking, cannot find a male life partner. Since the whole-scale war started in Ukraine, this situation has become even more acute... And you ought to do your best not to let one of these beauties suffer from loneliness!
The Russian aggression, coupled with an unstable economic and political situation. Therefore, many Ukrainians orient themselves to the Western world to finally have a better life there. So don't miss your chance to win a jackpot!
Russian mail-order brides
For a long time, Russian women have been admired for their graceful manners, flawless beauty, and commitment to traditional values by men worldwide. So it's no wonder that an increasing number of Western singles are looking for love in this country. The tendency remains actual despite the current political situation there.
Due to the latest events, two main possibilities are at your disposal - if you decide to make your dream of having a Russian life partner come true. On the one hand, you can choose the safest way and join the matchmaking platform - a modern version of the marriage agency. These guys usually have offices in Russia and can help you with additional services from there. On the other hand, there are various dating sites and apps on the Internet. Some of them - are free to use, while others - charge some fees for premium membership. However, count on yourself only - assistance of the site administration isn't assumed here.
Asian mail-order brides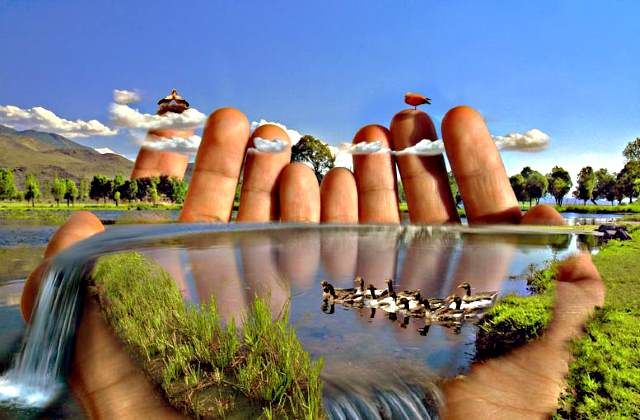 Do you believe your future wife lives somewhere in Asia - but don't know how to get to know her? Good news: there are many high-quality and reputable matchmaking portals and mobile dating apps for this purpose. Thousands of lovely Asian singles are waiting for you there!
In any case, if you want to find your great love through an average international dating agency - it's critical to be active. That means you must take the first step and approach women (not just sit and wait for their attention). Don't be scared of rejection - you can expect a positive response if you use attractive profile pictures. The same goes for detailed information about your character and interests.
It's advisable not to rush with the first offline meeting. Take your time to get the picture of who you are dealing with and whether it makes sense to travel so far to see this lady in person.
Latina mail-order brides
Some ethnic groups and nationalities do not feel well-represented on typical dating sites. For this reason, it's sometimes better to join the international platform to meet singles from certain cultural communities. An ideal example here is vivacious Latinas interested in meeting foreign men.
Anyway, there are a few nuances you must be aware of when talking about dating a girl from Latin America. To fully enjoy the experience and get married to the woman of your dreams - try to learn about the culture and traditions of your potential girlfriend. Such nations have a rich past - it will be interesting. Also, forget about the stereotypes (otherwise, you practically have no chance of success…
Mail-order brides pricing: cost of the services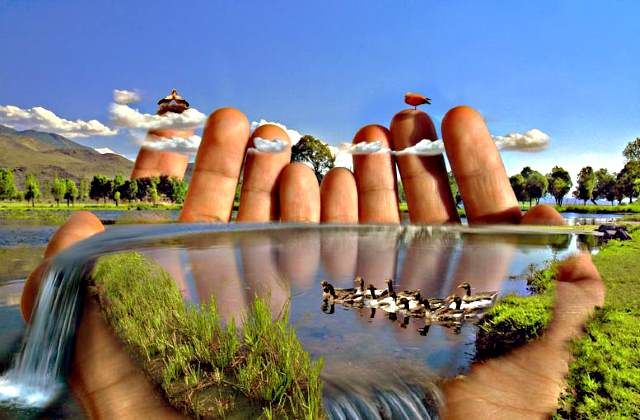 If you are interested in meeting foreign brides, clearly, the best results demonstrate international matchmaking platforms. However, such services can't be provided absolutely free of charge. Let's explore in more detail why these providers take money for what they do. And then - determine the approximate amount you will need.
The matchmakers' job begins right after registration. Once you've filled out your profile, they review what you have written and start taking action. Yes: we say they because you won't be the only portal user - other singles need help too. That's why such websites employ a large staff.
In fact, matchmaking itself is already a challenge. Nowadays, modern algorithms and programs do a lot. Although the possible partners' suggestions you receive are usually formed by people, not machines. Have you found what you are looking for? Then the mediation begins.
Communication between singles (in one form or another) - plays an essential role in international dating. The most common pitfall here is the language barrier. The problem is solved by professional translators given by the provider. In addition, this person assists with phone or video calls.
Depending on the services provided by the dating agency, nuances may vary. Planning and conducting a first meeting is generally included, though. It should be noted that these are mostly trips to another country, associated with many organizational matters.
As you can see, matchmakers do a lot and apparently can't do this at no cost. Let's be more concrete concerning the amounts now.
Site services
In the beginning, we need to say a few words about matchmakers focused on bringing together singles who live nearby. The price for the usage of classic ones is, on average, from $350 to $1000 per month. If you want an international search - the only way is to choose specialized platforms.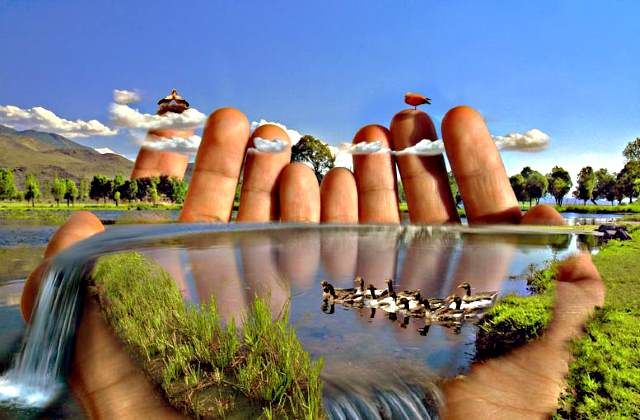 The most commonly found portals work in a similar manner. It involves profiles placed in the catalogs where suitable matches are searched for. Once again - internationally (local girls won't be presented there). The average cost of such websites' membership is between $630 and $1700 per month. The price includes all communication services (letters, chats, phone calls, video conferences, etc.), except for presents and offline rendezvous organization.
There are also other providers in this category. Their outlook has changed a bit. These guys usually refer to the complete package of services you can take advantage of. It is to say: no extra charges and no limits. Still, the final amount will be significantly higher: from $2200 to $5000 per month.
Presents
Many matchmakers have their own gift delivery service. Simply put, the whole process is operated by them without third-party suppliers. The local employers personally control the present's quality and provide the photo-confirmation of receiving.
What are the typical gifts and their price, then?
Note: the complete catalog depends on the agency. So we'll highlight the most standard items and regular prices.
A bunch of flowers (20 red roses, for example) normally costs around $300. Perfumes (depending on the brand) are priced between $200 and $800 (niche perfumery). For the gift certificates for language courses, fitness, beauty salon, or anything else similar - you will be charged $250. Jewelry and electronics, as a rule, cost a bit higher than in a shop around the corner.
Offline date
Experts advise arranging the first offline meeting through the matchmakers. Since that's how you can avoid traveling to the other side of the world for nothing. It's statistically proven, by the way. Around 72% of Western men who choose to arrange a rendezvous independently feel disappointed because the date doesn't go as planned. This, in particular, concerns countries where local traditions and culture differ greatly from Western ones.
Okay, what kind of offline services can you order through the site? A wide range, in fact! Tickets booking, shuttle services, accommodation reservation, interpreter assistance, date arrangement, and more. The package can be customized following your needs. So the final amount depends on you. Although according to our experience, it starts at $2700.
How much does it cost to travel to meet foreign mail-order brides?
Of course, it's impossible to calculate the total amount, which would be correct for everyone. Because it depends on many factors. The most important of them are the city and country you live in (as well as the same information concerning your lady). Anyway, we want you to have a broad estimation of factors to consider.
Let's imagine your mail-ordered bride comes from Thailand (Bangkok). While your place of residence is New York City (the United States). Below we'll count the approximate cost of your offline meeting, organized without the matchmaking agency.
Getting a ticket
Once again, we don't know your personal pre-conditions. So if you have discounts or collect miles with your credit card - use these benefits! The price we give here is just average.
In the first case, we presume you got the idea to travel to Thailand spontaneously. If so, all preparations, including buying tickets, will be short-term. Here your price for the economy flight would be around $1300 (round trip). For those, who prefer a higher level of comfort, a business class would cost approximately $4500 and a first class - $13000.
Everything changes if you take up the issue of finding and booking your flight tickets in advance. In such circumstances, you can have your reservation in economy class just for $800! Don't worry: the comfort lovers won't be neglected. For business class, you would pay $2000, and for first class - $11000.
As you can see, we don't count additional expenses (like something purchased on board).
Accommodation costs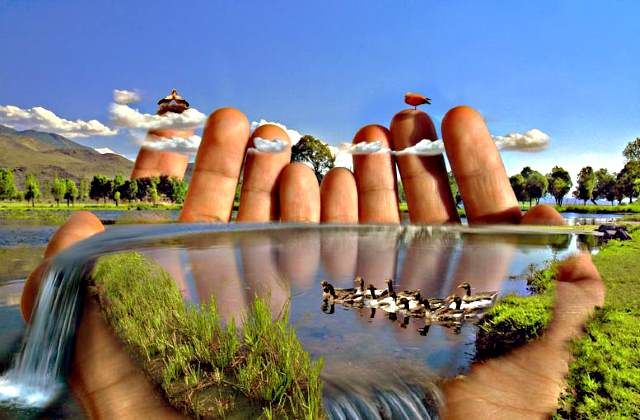 Luckily, Bangkok can't be called an expensive city for Western tourists. So there you may get superb accommodation for a reasonable price.
Again, we'll consider two situations, starting with the spontaneous dating impulse. Our research has shown that the most expensive options with the best reviews cost a maximum of $1200 for 7 nights. All of them are either equipped with a private kitchen or serve breakfast without extra price. The locations are also excellent.
If you are used to planning all your journeys in advance - the price will be even nicer. For the same hotels, you will be charged a minimum of $300 less.
Experts suggest choosing resorts instead of apartments in Thailand, so we don't focus on these options. However, you should know that this alternative also exists - and is almost for the same price.
Other expenses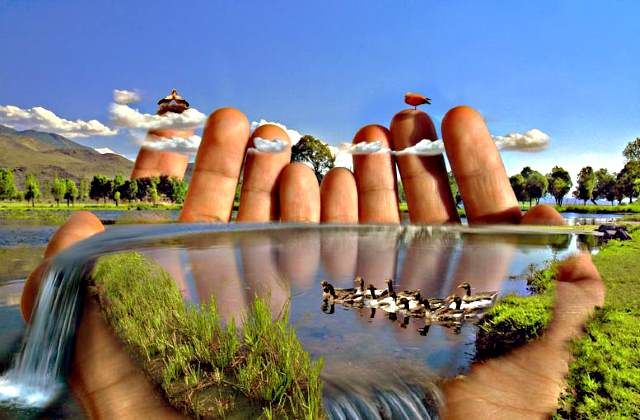 Okay, you are in Thailand. What are you going to do with your mail-order wife? If you don't want to ruin the positive impression about you - plan the entertainment in advance. We don't know your preferences, so we'll give you diverse suggestions for general understanding.
A two-hour tour on a luxury yacht with an international buffet dinner accompanied by live serenading costs $30 per person. Sailing past the highlights of Bangkok in the night illumination will make your date unforgettable.
If you want to dive into local charm - invite your girlfriend to visit the Damnoen Saduak floating market. The brightness of colors, variety of aromas, and atmosphere of chaos... Buying some fruits and sharing them with your beloved one right there - what could be better for a maximum of $15?
Open-minded couples may visit a transgender cabaret show at the Calypso Theatre. You will be entertained by artists performing musical numbers, talent shows, and more. The tickets cost $60 with shuttle services.
As you can see, entertainment isn't pricey - $500 would be more than enough for all vacation time. Additionally, count on $100 for a taxi and $300 for food/drinks.
Are mail-order wife services legal or not?
We can tell you with confidence: matchmaking platforms with mail-order brides are completely legal. Therefore, you shouldn't expect any law problems joining one of these sites (no matter where you live).
In our opinion, certain aspects make potential members worry. Above all, it's about the wording that gives icky associations. You can't literally buy a wife through these services. These guys don't sell women like slaves. Even if you have all the money in this world - it won't work like this, mind it.
Secondly, among professional matchmakers, constantly sending a member new partner suggestions is a rule of good etiquette. This approach sometimes makes us think that those who already communicate do not really get involved with each other. New communication offers are distracting. Many, then, complain that they can't see the forest for the trees. They believe the flooding principle in the dating service destroys the necessary, deepened, and long-term mutual discussion between two people. If you also think so - don't get frustrated too soon. Just inform your manager that you don't need further assistance for a while and enjoy communication with your favorites, which is absolutely legal.
What do we do and how can we help you?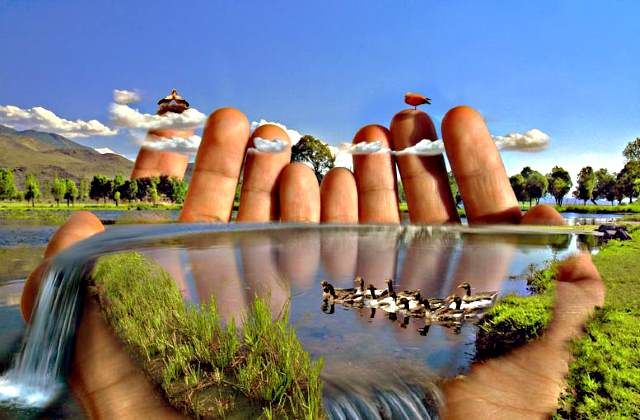 It's a pity you don't know us yet since, with our help, you wouldn't be lonely now. We are an international matchmaking platform GoldenBride.net. More than ten years of professional experience (as well as hundreds of happily married couples) are behind our backs. With all honesty, we are proud of our work and the impact it has on people's lives.
Do you think your future wife lives somewhere abroad? Warmly welcome! Meet singles from Europe, Asia, and Latin America through our site. All modern communication opportunities are available here. And this is all for a reasonable price with promotions for loyal members.
You probably ask yourself now how to get a mail-order bride on GoldenBride - the ladies seem too beautiful to be true. To clear all doubts, we have developed several tools to assure you that the ladies really exist. These are the video chat feature and issuance of a copy of the lady's passport (as a part of profile verification).
Our agency will, under special circumstances, provide active members with additional proof. Rest assured that when you spend your hard-earned money with us, you will meet a wide variety of women who want to find love and get married.
So what are you waiting for? Take a step forward to your happiness!
The final thoughts
In summary, we can say that matchmaking platforms with mail-order brides can be effective. Especially if your focus is on the quality of the services you get and the seriousness of the girls you meet - the better alternatives can hardly be imagined.
Still, at this point, we ought to mention that (unfortunately) not all marriage agencies are reliable. They lure desperate singles with fake promises and dubious content for personal ads. If you want to avoid such trouble, follow these simple tips:
Carefully read the Terms and Conditions before joining (all members automatically agree);
Fine print hides many unpleasant nuances;
Contact customer support service for advice - check whether they are professionals;
Don't share too much personal information in chat. No matter how pretty the lady is - you haven't seen her in real life, why does she need your home address?
Never send money to women, and report all scam suspects!
Avoid loans.
Good luck!
Mail-order brides FAQ
Are mail-order brides a real thing?
Yes, mail-order brides are a real thing. With one nuance, though: if they are members of the reputable platform. Otherwise, the risks of meeting scammers are pretty high.
Are mail-order brides still a thing?
Without a doubt - yes. It's not a term from the past: Western men happily marry mail-order brides in 2023 and don't seem to regret this decision.
What percentage of mail-order marriages end in divorce?
Statistics have proven that so-called mail-order marriages have a higher success rate. This, for instance, can be emphasized through the percentage of divorces.
It is stated that only 30% of such marriages end with separation. In contrast, 49% of ordinary couples break up after all. So you think you should try it?