Reason #1 - Her experience
And we are talking not about sex only. Thanks to the previous, probably not the happiest relationship background, this woman has lived a life. She is not a college-girl who looks at the world through rose-colored glasses. Such a lady is certainly not living in a fantasy world anymore. Her entire outlook on life, together with priorities, has changed. It means no stupid fights without a real reason, or childish games to keep your attention. Moreover, you may be the lucky one who will feel the mature love and care that only such a wise woman can give.
Reason #2 - Her ability to put other people first
When it comes to serious relationship building, it's very important to turn the ego off and listen to your partner. Dating for divorced women is about compromising and understanding. The ladies, who were married, have already learned to respect the wishes of their men, even if those wishes are fundamentally different.
Reason #3 - Her realistic perspective on life
This woman is surely not looking for Prince Charming with an athlete's body and face of young Brad Pitt. She is willing to accept you with all advantages and disadvantages. Furthermore, forget about miscommunication - the divorcee will be 100% honest. If such a lady is not ready for something serious - she will definitely tell you, and the same is true about all the rest. So, you won't have to look for the hidden meaning of her words.
Reason #4 - Her awareness of the importance of communication
The lady, who has an unfortunate experience behind, already knows that her man is not psychic and can't read her mind at a distance. It means she would rather talk about the issues which disturb her than keep to herself in the hope of a miracle. This woman knows - such behavior leads only to the family disaster, and communication is the only way to avoid it. The divorcee understands - running away from problems is the worst idea ever.
Reason #5 - Her belief in love
Just think about it: in spite of all the things she is going through, this lady is not afraid to trust love again. Isn't it the sign of her sincerity? Actually, the recently divorced woman will be the most romantic partner of your entire life! With everything that happened, her priorities have changed: from material to spiritual. At a time when some are still interested in receiving expensive gifts or having luxury-style vacations - she prefers simple pleasures of life, like cooking dinner together or cuddling on the sofa.
Now when all doubts are removed, appears another question:
Where can you meet those divorced women?
Well, to begin doesn't hurt looking all around you, but these places are also highly recommended by our experts:
Gym. As research shows: ladies who are going through such a complicated life period choose sport as a medicine. So, if you generally like sport - joining some fitness club and looking for a divorcee there would be a good idea. If you are not a big fan of the weight rooms, another good option would be jogging in a park. After the workout, people usually feel relaxed and a bit happier - a wonderful opportunity to strike up a conversation. Therefore, it's better to sweat together than to smell good alone.
Hobby. Everyone has a hobby, divorced women are no exception in this case. So, consider your leisure time not only as a good way to do something you enjoy but also as an excellent chance to find a new partner. No matter what you do: tennis, cooking classes, or photography - divorcees are certainly among each course participants. You just need to make the first move and capture their attention. In addition to a charming girlfriend, in this case, you get someone who shares your interests! Sounds amazing, isn't it?
School. A woman who was married may have kids. Anyway, it's quite possible. However, don't consider this fact as a risk. It's a kind of bonus, at least in case you also have children. Become a volunteer in different events like school fairs, science projects, or career days. Be sure the divorcee will evaluate how involved you are in your child's life and probably even invite you for a cup of coffee.
Online. In today's world, more and more people are searching for love on dating sites. Among them are many women who have a divorce behind. With the help of the so-called matching process, you can filter profiles by various categories: age, marital status, presence of children, religion, interests, and so on. The great way to find out all the important details about the potential girlfriend without even asking her!
However, divorced women dating is obviously different in contrast to rendezvous with ladies who were not married yet. One of the key differences is what divorcees want from relationships.
First and foremost, they don't want to walk down the aisle, whatever it takes. A wedding dress, party, honeymoon: it's wonderful, but no matter how classy the ceremony is - it doesn't bring happiness by default. So, to sign a marriage license is not an end in itself.
The second difference is their role in relationships. These women don't want to lose themselves in their partners anymore. Therefore, such things as a career, hobbies, or ladies' nights out are vitally important. In any case, they want to feel understanding and respect from their men about all those little things that women like to do.
Finally, the last difference is, they want to talk about their feelings. Sometimes only three simple words like «I need help» or «Take my hand» can change everything, and divorced women know that. Talking about your emotional state is not something shameful - it's rather a demonstration of your maturity. That's what you need to show when dating a divorcee to make her happy.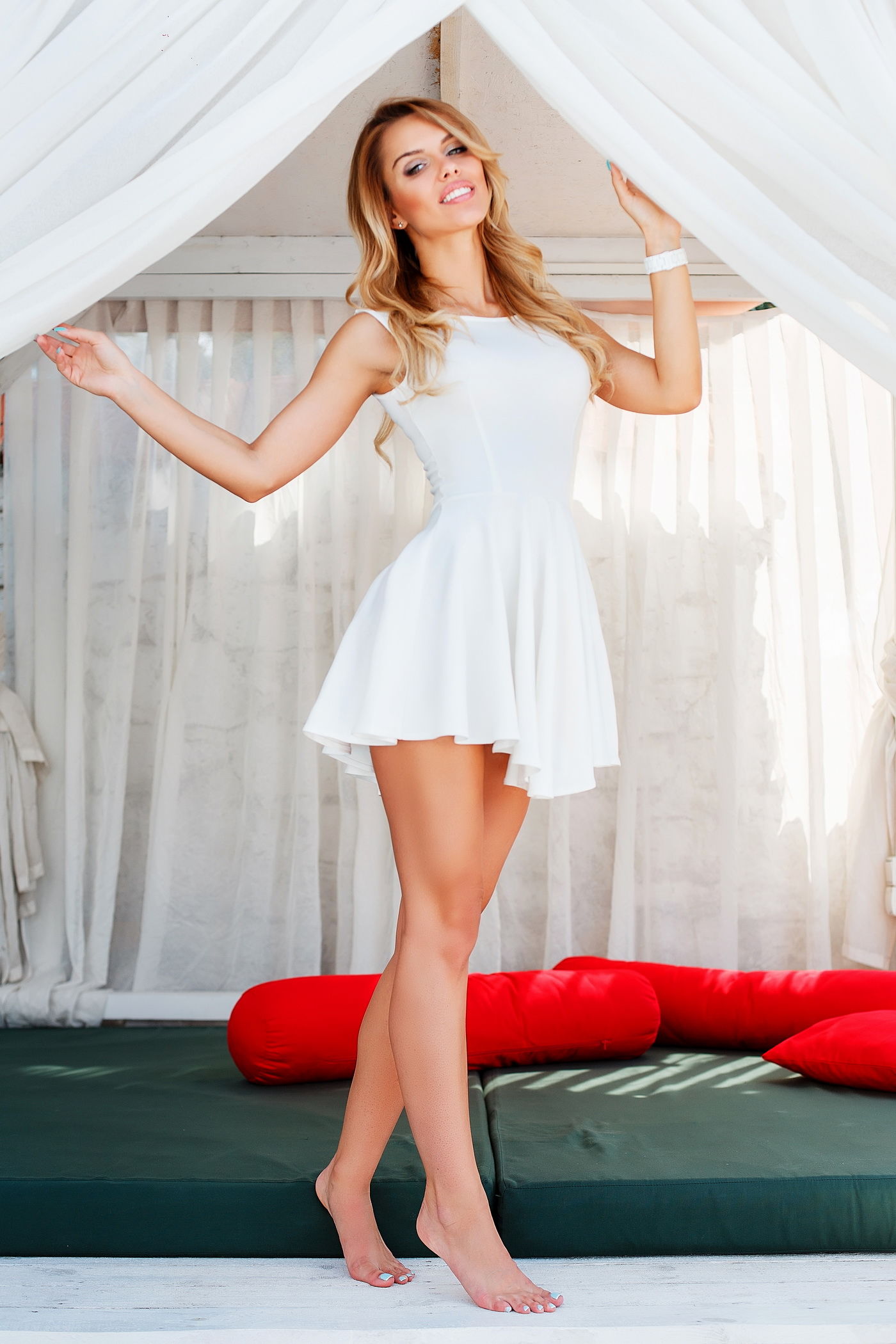 However, if you really want to warm the cockles of the divorced lady's heart, then read our top-seven tips, which were specially collected for the purpose of this case.
Tip #1: Make sure that your beautiful woman is really over her ex-husband and their relations.
Recently, more and more people want to start new relationships shortly after the end of the marriage. The main reason for it is the unwillingness of being lonely. In this case, as you might guess, the new partner serves only as a consolation. You don't have to be a psychologist to realize that those feelings have nothing to do with passion or love. It means a truly happy relationship can't be built on such a questionable basis.
So, if you are dating a recently divorced woman, pay very close attention to these things: is she still talking about her ex? Does she use all the same words «we» instead «I»? If the answer was «yes» - bad news, despite the annulment of her marriage, this woman is not completely moved on. The best advice here would be to temporarily switch your relationship into the friendship mode. Be patient and let the time heal the broken heart of your lady before making any further steps.
Tip #2: Ask her about kids and, if this is the case, don't try to hide the fact you have children as well.
If you met your divorced lady through some dating service, then carefully check her profile one more time just to be sure. But unfortunately, some women don't want to post such information since it may scare the potential admirers off. In any way, it's better to ask such a lady from the very beginning, especially when you have your own children.
Remember, dating a divorced woman with kids is a dual responsibility. Because you will have to share your love and care with them all, not with your beloved only. Actually, these children have passed through the very hard times - their parents' divorce may still be causing pain. And, the most important thing you should know is they already have a father, so don't play his role. Become their friend, adviser, and even computer games teammate.
If you are a father, it is also equally important to help your children to find some common ground with the kids of your woman. After all, if everything goes fine, they may be a one big family one day.
Tip #3: There are a couple of matters you have to discuss before falling in love.
You need to tell your potential partner about your previous experience with relationships and share the plans for the future. Your divorced lady has to do the same.
The majority of people don't like to analyze the things which went obviously wrong in previous romance. They just jump into new relationships hoping that this time everything will be fine.
Well, let's think metaphorically. If you want to make a road trip from Los Angeles to San Francisco, would you need a map? So, speaking figuratively, what if your potential partner doesn't want to drive, but rather would get a flight? What if she hates San Francisco and prefers to go to Texas instead? Looks like such a road trip would not be an enjoyable activity for both of you. The same is true for relationships and marriage. It also means you need to be honest with each other, to identify the goals you two have in the context of your future life.
Tip #4: Put some distance between you and her family members for a while.
This advice is even more important if you are dating a newly divorced woman. For some time, you better don't get acquainted with her parents or other family members. The high-priority here is not to rush because you can't promise them right away that something more serious than a short romance will certainly arise. Just like your lady, her family has to deal with the divorce.
The relatives need to come into play only if you are ready to take the next step in the relationship - make a love confession to one other. But there is still a lot of time until then. Until that time, enjoy your dates and take it slow.
Tip #5: Don't talk all the time.
Try not to talk about yourself all the time - better listen to what your lady says. Actually, it's easier to figure out what kind of woman is sitting on the other side of the table if you keep quiet for a while. On the other hand, it will give your lady a chance to feel special and heard if you would simply let her speak up. Good questions to ask a divorced woman can be about her last vacation, the project she is currently working on, or how she finds modern popular music.
Although don't run to extremes, the date mustn't be turned into the interview of your woman. But still, there are some themes you better avoid: for example, expressing negatively about your previous relationship or marriage, or blaming your ex would do a great disservice to your reputation in her eyes. Also, don't bring up the elephant in the room talking about politics, religion, or money - at least in the early stages.
Tip #6: Pamper her.
Make your woman feel desired again. In fact, you don't need to buy her a diamond necklace to show your sympathy. Simply put a love comedy in the DVD player, offer your divorcee a glass of wine - and the perfect romantic evening is ready.
Just something to think about - women keep dropping comments to let you know what they want, and those messages are pretty clear. Fulfilling such a wish from time to time would work in your favor. Since men constantly do not understand the hints, and a divorced woman knows that like no-one else, you will be a real Genie from Aladdin's lamp even with the small gestures of appreciation.
Tip #7: Don't be jealous.
There are a huge number of reasons why your lady has to communicate with her ex-husband: from their divorce case issues to financial questions. Trust us, she is not happy with that, but it's life. So, it would rather be a favor if you don't take her ex as your personal problem.
You really shouldn't care about it, because she is not in love with him anymore, and that's the point. Therefore his temporarily obliged presence in the life of your lady mustn't affect your mood, goals, emotions, appetite, and so on.
But wait, you are certainly curious about the divorced woman sex.
Here are the eight things which prove - with such a lady, you will get an unforgettable experience!
Thing 1 - diversity.
After lovemaking with the same man for years, the divorcee is excited to be with a new partner. It feels so good to be back in the field again! She wants to try the new poses and is waiting for you to bring some new tricks to the bedroom. Actually, not only bedroom: couch or shower - sounds also good. Her biggest wish is to explore all the things she was missing in the marriage. Such a woman is like a wayfarer dying of thirst who has finally got a glass of water.
Thing 2 - self-confidence.
Having sex during marriage doesn't always help to build self-confidence. Not because of her ex, who didn't say compliments, rather because he said all the same things over and over again. Moreover, the woman wants to hear how sexy she is, but not about the incredible taste of her soup or super clean house. Sex with a newly divorced woman helps her to emphasize self-confidence. Knowing and feeling that someone else desires her body is an absolute delight for a divorced lady. She is no longer an old-fashioned mother of two, but a sex goddess!
Thing 3 - freedom.
Exactly! She feels free to do everything she wants. The divorced woman knows that you are together, not because of the joint children or social condemnation. You are waking up in one bed since it feels good, and it makes fun. Relationships, heartened by the feeling of freedom, is something everyone should experience one day.
Thing 4 - less taboos.
Sometimes a woman, during her marriage, wants to try some new tricks in lovemaking but doesn't know how to tell her husband. In most cases, it tends him to suggest that she is having an affair, otherwise, how does she know those new positions? After the break-up, many women are more likely to dare to tell their new boyfriends exactly what they want. So, divorced woman dating is about sex without taboos.
Thing 5 - feel like a teenager again.
Do you remember the feeling of butterflies in your stomach whenever you saw your crush? These crazy emotions are returning, be ready to feel like a teenager again around her! Kissing for the first time, cuddling for the first time, making love for the first time… It all makes you feel a bit nervous, but the courage it brings to the relationship is absolutely worth it.
Thing 6 - romanticism.
This kind of lovemaking is impossible without long and romantic foreplay. Erotic massage, kissing all over the body - that's what increases her heart rate, helping the juices flow. It can even be the main event from time to time!
Thing 7 - no boredom.
She can finally forget about the scheduled sex on Mondays and Fridays. No more the same boring missionary position every single time of lovemaking. There are so many things she wants to change! Now your divorcee can have sex whenever she wants, and in whatever position she wants.
Thing 8 - experience.
Even if she was married and had sex with the same man for years, such a lady might be much more experienced than any never-married woman. She knows how to please her man. Furthermore, this woman knows what makes her satisfied too and will be glad to show you all the special zones, just ask!
The other bonus for everyone who read that far could be a complete step-by-step guide to dating a divorced woman. Our experts have differentiated three typical divorces types and are ready to share everything: from the ways to meet them to how to make each of them fall in love with you!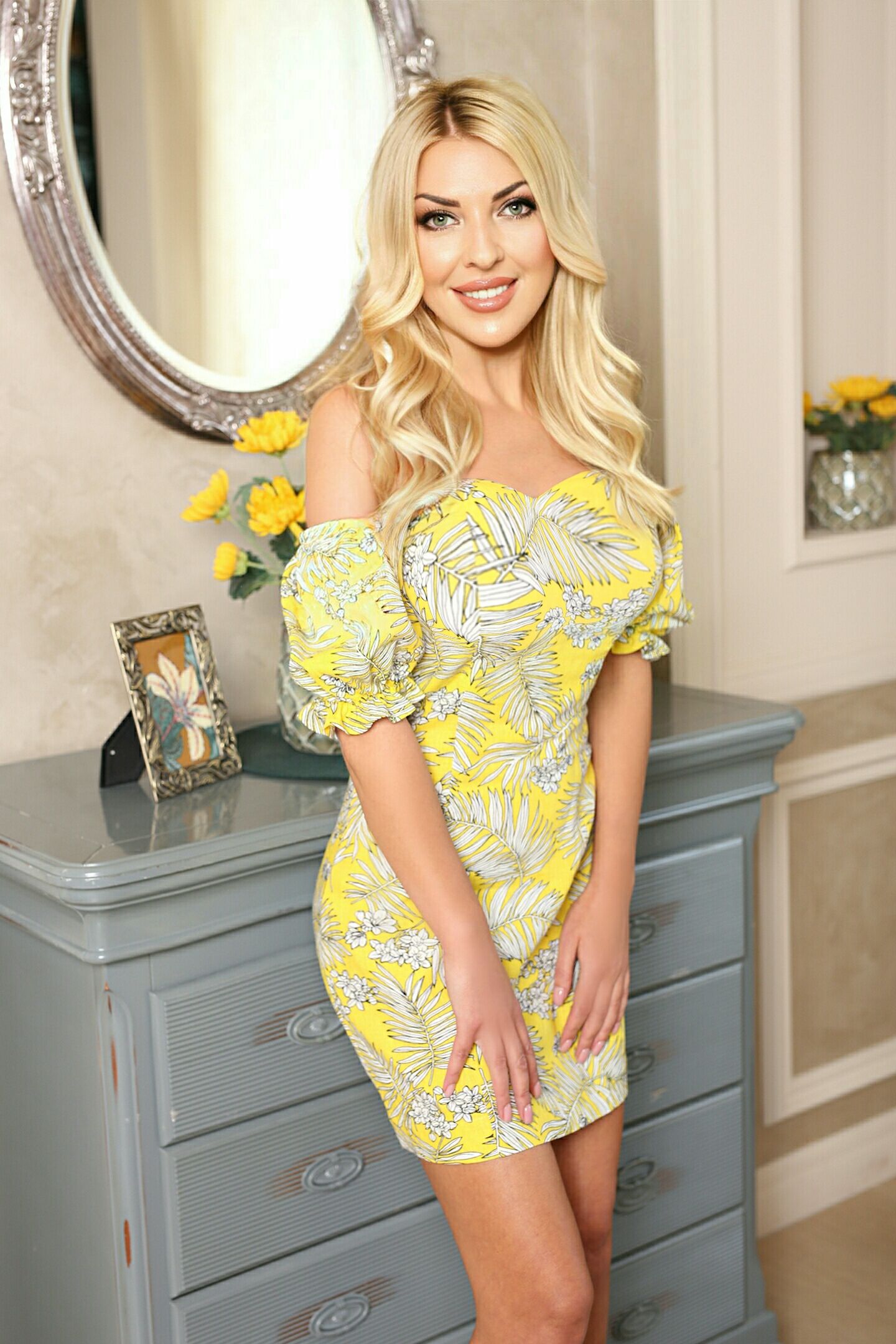 Type number one - the divorced for quite a while, lady without kids.
In all honesty, the chances of meeting a woman over the age of 30 without the baggage of relationships and divorce experience aren't great. So, let's find out how to deal with the most frequent type from our guide.
How to meet?

Online or through the blind date, organized by friends or relatives.
What can go wrong?
That she may not want to build serious relationships or get married again after such an unpleasant experience.
How to deal with that?
Give this woman some space.
Ask about her fears, but do not try to mock your lady. Coming into conflict won't be a good idea as well. Just show your support and understanding - time heals all wounds.
What should you not say or do?
Don't bring it out to be compared to her ex.
Don't make jokes about her past - this divorced woman definitely knows that her previous relations are laughable without your comments.
How to make her fall in love with you?
With the help of new, fresh experiences that you try out together. A good example here can be extreme activities, like bungee jumping or rafting.
Type number two - the divorced for quite a while lady with kids.
Just so you know, single mothers often have to communicate with their ex-partners. But how to date a divorced woman who has kids?
How to meet?
School, soccer competitions, and with the help of other children's activities.
What can go wrong?
That she remains a bit distant and cautious to protect her child from extremely easy-going men. Constantly changing partners - it's not what she wants. So, the trust of this divorcee might not be easy to win.
How to deal with that?
Accept her carefulness and concern, but don't be pushy.
Slowly gain her children's sympathy. It's important to be honest with everything you do because kids feel fake emotions very well.
What should you not say or do?
Prohibitions or warnings against the children are unacceptable (at least at the beginning of the relationship). If you want to make a point on their behavior - do it in a soft tone, but talk with your woman first.
Don't make from the existence of her children the reason to complain.
How to make her fall in love with you?
The heart of this divorcee will melt like a frozen iceberg as soon as her children accept you as their new friend.
Type number three - recently divorced woman.
Actually, it takes time until she is ready for a new relationship. Anyone who skips the pause phase brings unresolved problems into the new partnership. So, here is the advice for dating a newly divorced woman.
How to meet?
Gym, or any course from the self-improvement industry.
What can go wrong?
This woman may not be completely over the previous relationship, and her willingness to move on might be not strong enough.
Your relationship-building might be only a chance to forget about the ex.
How to deal with that?
If it was the ex, who wanted to break up: show that you are different, and playing his games is not your style.
If it was her idea to break up: don't be the intermediate option. Set a limit of time you can wait until she is ready to take the new relationship seriously. It mustn't be an ultimatum position, rather a declaration of your feelings and concerns.
What should you not say or do?
Hurt the good memories of her married life.
Make limitations, for example, ask your lady to change the gym because her ex goes there too.
How to make her fall in love with you?
Manage that the breakup no longer hurts, making numerous beautiful, happy moments together.
Hopefully, you were following our advice carefully, but it's time to take a decisive step forward since you don't want to date a divorced woman anymore - you want to get married to her. By the way, experience has shown that remarried couples are stronger and happier than people who are married for the first time. Despite popular stereotypes, marrying a divorced woman has many advantages. Let's focus on some of them.
Once again, her experience plays a huge role. She has learned from all the mistakes which were made in previous relations and is not able to repeat them again. A divorced woman can understand her man better, so be ready to have a little fun every day, as well as delightful chats without scandals out of nowhere.
The other benefits she has are practicality and thrift. A divorced woman already was a lady of the house, so, in contrast to never-married girls, she definitely knows how to cook, clean up, make things look nice, and plan a family budget.
Every divorced lady values relationships. Such a lady was both: married and single - therefore, once she decided to create a family again - it means she is very sure about your feelings. She will cherish the love you have more than anything else and won't run away scared about the first difficulties.
Now you know everything about divorced ladies, but there is more! In the frequently asked questions section, we want to pay attention to a separated woman dating issues and relationships with someone who's marital status is rather unclear. Just keep on reading to know more.
Here's What Divorced Women Want From Dating
If you take the moral or religious aspects out, is the uncertain marital status of the woman you like so much important? Answer this question before reading the rest of the article, please.
Actually, if we consider a situation from a legal perspective, it becomes clear that divorce is not the fastest case - especially if people who were married have children. But still, before setting up a very first date with such a woman, you need to find out, is she really over her ex-husband or if your potential relationship is nothing more than a way to escape loneliness.
If everything is fine and your woman is serious about you, then go ahead - it's more than okay to date a separated woman.
How long should I wait to date after the separation?
There is no proper answer in this case. You need to ask yourself, the intuition will let you know when the time right is.
What do you think about dating a married woman going through a divorce?
One more time, there is no international law that would prohibit such relationships. Also, if you start dating a lady who is going through a divorce: it's not a reason to worry that someone would blame you about having adultery.
Psychologists say it's necessary to take a small pause after such a moral revulsion before starting seeing other people. Moreover, in such circumstances, women flirt only to feel that they are still attracted to other men. Is it a good base for new relationships? The answer is up to you.
Should I date someone who is separated but not divorced?
One of the dangers of dating a separated woman is that she is not really available. It means if you want to propose - it won't be the right time. However, it's a big bonus for all freedom-loving personalities. Such a lady wouldn't press on you to get the legal status.
The other thing you will certainly enjoy - her sexual freedom and desire to try new things. A real lovemaking jackpot!
So, there are some pros and cons here, as you can see. You just need to choose what is critical.
Should I date a recently divorced woman?
In fact, the rules are merely like in love with a separated woman. Except for papers - they are fine, and she is single. The major advice would be to carefully analyze her actions and words before falling in love.
We sincerely hope that our article was helpful and your doubts disappeared. Now you know how to meet and attract a divorced lady. Following the steps of the guide the experts created, you will be happy in relationships, and, who knows, maybe get married to her one day.
Myths about dating a woman going through a divorce or flirt with separated ladies are ruined as well. So, open your heart for a new kind of love that only females with such experience can give.